Vintages
The 2021 vintage in Bourgogne: Delicate wines to enjoy now
19/11/2022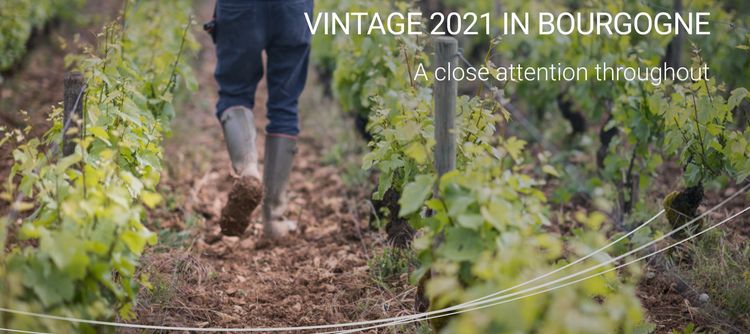 The 2021 vintage was a challenge for winegrowers right up until the very last day. From the frost in April, made worse by a very early start to the winegrowing season, right through to the September harvest, it was characterized by some brutal shifts in the weather. Winegrowers had to be extremely reactive and attentive. The only moment of respite came with flowering, which was ideal for fruit formation, and véraison, which was accompanied by sunshine from mid-August. In the end, hard work was rewarded with success, low volumes aside. Indeed, while conveying his hope that the 2022 vintage will offer an easier ride, François Labet, co-president of the BIVB confirmed his opinion that, "Small is beautiful!"
Aside from the low yields due to frost, and hail in June in certain parts of the Mâconnais, the grapes were sorted meticulously, both in the vines and in the winery. The capricious weather in July and early August encouraged the development of pockets of disease, but these were fortunately contained thanks to the efforts of the winemakers and the return of dry weather later in August.
The general opinion is that the 2021 is an interesting vintage to work with because it requires great technical skill and vinification must be very precise. Although fermentation was rapid, one had to pay a great deal of attention to the extraction of tannins and color for the reds, and to the aromatic balance of the whites.
As time goes by, we are now witnessing some fine balance for whites as well as reds.
Click on the image to discover the 2021 vintage in video
presented by Isabelle Meunier
Watch Thiébault Huber from the CAVB (Confédération des Appellaitons et Vignerons de Bourgogne) speaks about the vintage but also about the societal role of viticulture in Bourgogne. This is his intervention during the Hospices de Beaune Auction press conference, Sunday 21 November 2021.