Business press releases
Maison Joseph Drouhin : Opening of Maison 1896 in Beaune
18/11/2022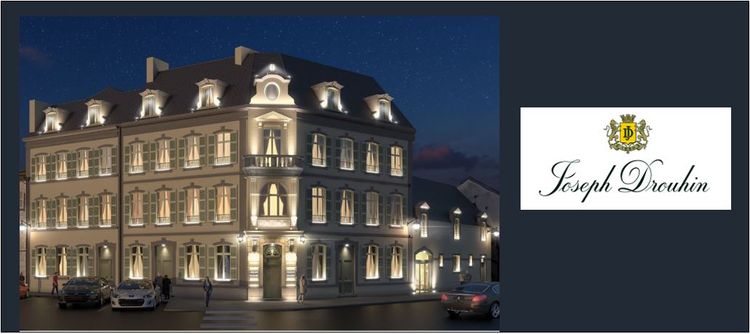 Realizing his longtime dream to own a hotel in his favorite wine region of Bourgogne, France, renowned luxury hotelier and restauranteur David Fink will add Maison 1896 to his Mirabel Hotel & Restaurant Group portfolio when it opens in Beaune in the Summer of 2023. In partnership with famed Burgundian wine family Maison Joseph Drouhin, the historic 1896 building is being lovingly restored to house a luxury 16-room boutique hotel and restaurant located in the ancient village's historic center.
Known for his culinary-centric hospitality projects, including L'Auberge Carmel and Aubergine, Fink will introduce a California-based duo to the fairytale destination. The Slanted Door, Beaune will debut in tandem with the hotel, showcasing the Vietnamese cuisine of iconic San Francisco Chef Charles Phan with the wine acumen of Saison Hospitality's Mark Bright.
DESIGN: The luxury, boutique hotel will house 14 guestrooms and two suites within its historic three-story building, with Fink's partner and seasoned hotelier Janet Elarmo hand-selecting all interior design elements and helping to craft the ambience of Maison 1896. The façade of the building has been restored, featuring local limestone and burgundy stone, new windows, and rehabilitated open-louver shutters restored to their original light green shade. The Beaux-Arts style architecture continues throughout the interior, with artful stairways, dormer windows, stained glass, and an original private terrace. The restaurant and bar will be the focal point on the entry level of the hotel, with various, distinct places to dine.
DINING: All food and beverage throughout the hotel will be prepared by The Slanted Door, Beaune. Famed San Francisco Chef Charles Phan opened the original Slanted Door restaurant in 1995 with the goal of elevating Vietnamese cuisine utilizing sustainable local ingredients and dynamic wine pairings. He was recognized as "Best Chef: California" by the prestigious James Beard Foundation and at one point getting a seat at The Slanted Door, San Francisco was the hardest reservation in town.
WINE: Partnering with Chef Phan is Mark Bright, the co-founder, winemaker, and wine director of San Francisco's Saison Hospitality, who will head the property's wine program with a goal of serving the best selection of Bourgogne wines in Beaune. Mark, Co-founder of Saison in 2009, rose to stardom upon receiving three stars from Michelin in 2013 at the age of 31.
LOCATION: Located a two-hour train ride from Paris, and only one-and-a-half-hour drive from Lyon, Beaune is at the crossroads of a very accessible location. Maison 1896 is located centrally in historic center of the picturesque Roman village, and just a one-minute walk from the iconic Hospices de Beaune, known architecturally as "The Masterpiece of Bourgogne."
MEDIA CONTACTS:
LGPR, Inc.
Leah Goldstein, leah@lgprinc.com, 917-734-7565
Tory Weiss, tory@lgprinc.com, 503-803-0714