News of the vineyard
100 years of the Mercurey appellation : 1923 - 2023
26/06/2023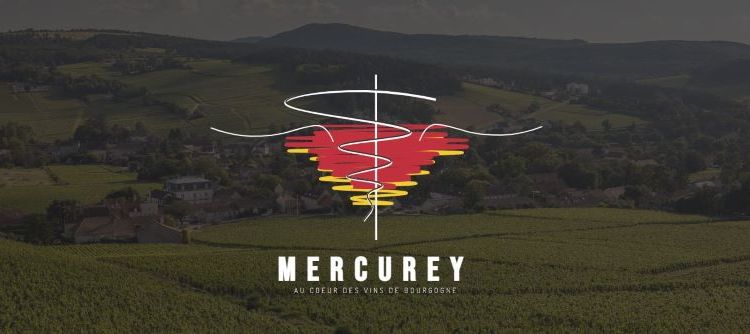 Everything started with the Chalon court ruling on 29th May 1923, made official on 30th May, which created the Appellation d'Origine Controllé (AOC) Mercurey that is still in place today.
Where there's a judgement, there's a court hearing!
100 years ago, Edouard de Suremain, a winemaker in Mercurey and also President of the Bar, with Antoine Rousseau from Saint-Martin-sous-Montaigu (before becoming the mayor) and their winemaker colleagues from the 3 villages: Bourgneuf-Val d'Or, Mercurey et Saint-Martin-sous-Montaigu, went to court to plead against the fact that winemakers in the neighbouring villages of Rully and Givry were using the Mercurey name on their labels to improve the chances of selling their wines.
It was a time when the concept of the appellation contrôlée (AOC) with its customs and traditions, was still in its infancy.
This trial was a major first in France, but especially in Burgundy. It should be noted that only three Burgundy appellations were demarcated by decree:
Pouilly-Fuissé: 17th December 1922 - ruled by the court in Mâcon
Mercurey: 30th May 1923 - ruled by the court in Chalon.
Pouilly-Loché: ruled by the court in Mâcon on 1st December 1931 just before the 82 Bourgogne AOC's were demarcated by decree in 1936.
A 100 year anniversary in 3 parts:
Tuesday 30th May 2023:
Commemoration of the court ruling and the decree of the Mercurey appellation
A ceremony with all the winemakers at the townhall in Saint Martin sous Montaigu in the presence of certain local political figures and a reminder of the story by Gilles Platret (historian and Mayor of Chalon-sur-Saône)
Commemorative plaques were placed at the townhalls of Saint-Martin-sous-Montaigu and Mercurey, as well as Le Caveau Divin in Mercurey
Saturday 8 July 2023:
We will host the residents and friends of Mercurey and Saint-Martin-sous-Montaigu
Atmosphere: Families and all ages
Grande Fête to celebrate 100 years of the Mercurey appellation
7am: Hot air balloon rides over our AOC, with our very own Mercurey « Montgolfière » (weather permitting)
10am – 7pm: Festivities for everyone along the road between Le Caveau Divin et Le Caveau de la Chapelle (1km)
The entry kit (€15) includes a special glass made for the occasion that people can take home and 6 tasting tickets.
Wine tastings and sales of Mercurey wines.
3 hikes of different distances and difficulty amongst the vines of the appellation. A winemaker will explain the different seasonal tasks in the vineyard, comparing the methods now and those used in 1923.
Traditional Bourgogne dishes will be available throughout the day
Various activities around the theme of "Viticulture 1923 and now" will include:
The past: Farrier, blacksmith, horse ploughman, merrandier, cooper, stonecutter, distiller, clogmaker, saddler-baker, grinder-sharpener....
Tomorrow: Drone treatment, RFID chips on bottles, connected weather stations, connected lightning, GPS tractors for autonomous equipment
Carriage rides through the vineyards with a team of 3 horses
In situ a Radio Fréquence Drone
Musical entertainment throughout the day along the road between Le Caveau Divin and Le Caveau de la Chapelle (another cellar from 13th C that belongs to the Mercurey winemakers)
An exhibition of old tractors and tools used in the past in the vineyards
Saturday 2 December 2023 :
We will host journalists and media, as well as wine enthusiasts for:
A conference by Gilles Platret (historian) on the history of the Mercurey appellation
Horizontal and vertical wine tastings from the AOC
A gala dinner at a Michelin-starred restaurant (Lameloise*** : Chef Eric Prat and L'Amyryllis** with Chef Cédric Burtin) – address to be confirmed
Contacts presse :
Amaury DEVILLARD - Président ODG Mercurey
amaury@domaines-devillard.com - 06 71 27 56 48
Roelof LIGTMANS - Responsable 100 ans de Mercurey
roelof.ligtmans@gmail.com - 06 37 22 24 09