Financial information
Bourgogne wines last key figures
03/10/2022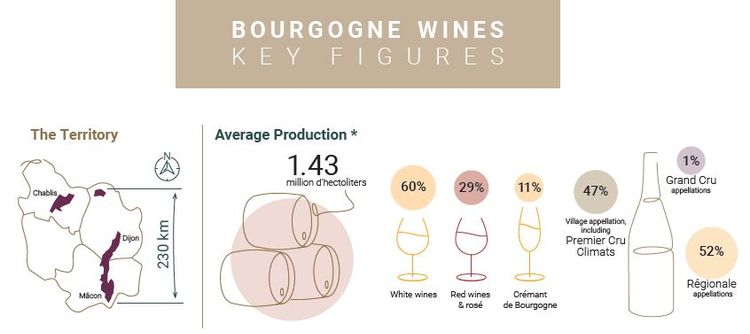 Do you know that the average size of an Bourgogne estate is 8.21 ha?
Have you noted that our small vineyard expand slowly but surely? It is now a little more than 30,800 ha.
What is the real weight of Pinot Noir in our production?
We summarized Bourgogne wines into figures to help you understand them.
Find out the best of them!