News of the vineyard
Are the AOC system and the Bourgogne winegrowing region sacrificed by the INAO?
28/01/2020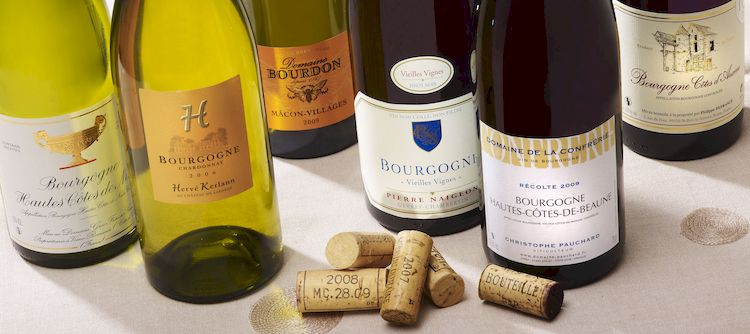 Beaune, 24 January 2020 - There is much anger in Bourgogne directed against the Institut National de l'Origine et de la Qualité (INAO), the French organization charged with regulating French agricultural products. The INAO is proposing to remove 64 communes in the Bourgogne region from the Bourgogne AOC production area, whilst continuing to allow 43 communes in the Beaujolais to produce the Bourgogne AOC. The very notion of Appellation d'Origine Contrôlée and the identity of Bourgogne wines are being called into question.
An incomplete delimitation process that is now causing problems
Unlike other winegrowing regions such as Bordeaux or Champagne, the delimitation work begun in 1937 was never completed for Bourgogne. Although the historical heart of the Bourgogne region has been fully defined, this process has never been applied to those Bourgogne appellations located in the Beaujolais and Chablis.
A call to relaunch the process came in 2000 on the part of producers of the Bourgogne AOC, but the INAO's approach to the issue is now endangering the Bourgogne appellation and its producers. Instead of defining the appellation area in accordance with its founding texts, the INAO is refusing to consider the history of the Bourgogne winegrowing region and its wine producing practices over time.
Bourgogne producers describe the situation as economic endangerment of a sector and a territory
Driven more by fear of seeing its decisions legally challenged rather than by the defense of the concept of appellation of origin, the INAO is now considering the exclusion of entire sectors that have historically been part of the Bourgogne AOC. As such, 64 communes representing 7,000 hectares, including 5,500 under vine, would lose their right to produce the Bourgogne AOC. Another consequence of this denial of history is that 43 communes in the Beaujolais would continue to be allowed to produce wines under the Bourgogne appellation.
The sectors of Chablis, Dijon - the capital of the Bourgogne region! - and the area north of the Côte-d'Or department (Châtillonnais) would no longer be able to produce the Bourgogne AOC. There are some 20,000 hectares currently........