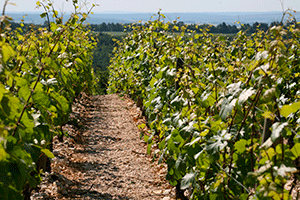 Tasting a Bourgogne wine means a journey of discovery through some evocative sensations. Like one of Proust's madeleines, each flavor, each nuance will plunge you into your memories : the smell of undergrowth in the fall, a roadside meadow when heading on vacation, and so on.
Lacking inspiration to begin your exploration ? Try our quiz to find the wine which suits you.
If you want to know more about the great diversity of Bourgogne wines, why not have a go on the "aromatic organ", an array of aromas, and discover the notes which correspond to your favorite appellation ?
On a practical level, you will no doubt enjoy discovering or improving each stage of the tasting process. Sense by sense, we will provide you with tips for a smooth initiation.
Watch out, your journey is only just beginning !