News
9 new experts appointed as Bourgogne wine Official Ambassadors
28/06/2023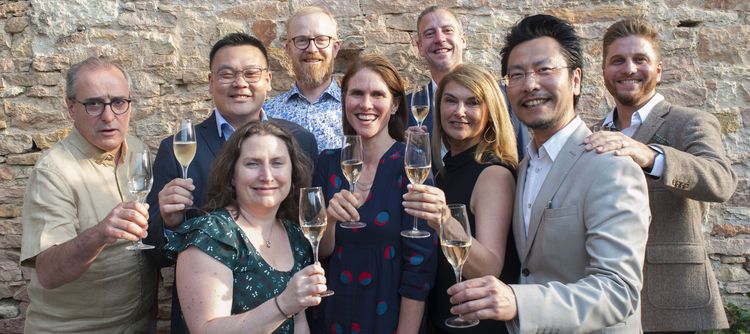 The Bourgogne wine Official Ambassadors are the representatives of Bourgogne in their markets. The prestigious community of Official Bourgogne Wine Instructors is a large family of 58 people (18 ambassadors on the American continent, 22 in Europe and 18 in Asia-Pacific).
They train professionals (sommeliers, wine merchants, importers, etc.), aspiring professionals (students in hotel schools, WSET centres or aiming for certification from the Court of Master Sommeliers) and informed enthusiasts.
They provide master classes, themed tastings and broadcast the programme Rendez-vous avec les vins de Bourgogne, produced by the Bourgogne Wine Board (BIVB). They can also organise study trips in the region. They teach a variety of subjects. These range from a simple introduction to the key concepts of Bourgogne wines to the most advanced master classes on specific concepts, such as the geology of Bourgogne wines.
The accreditation process for candidates wishing to become an Bourgogne wine Official Ambassador is demanding and only the best are awarded a diploma at the end of the selection process.
In June 2023, following a whole week in Bourgogne, nine new ambassadors graduated from several countries around the world (Brazil, Vietnam, USA, etc.) and will join the prestigious community of Official Bourgogne Wine Instructors.