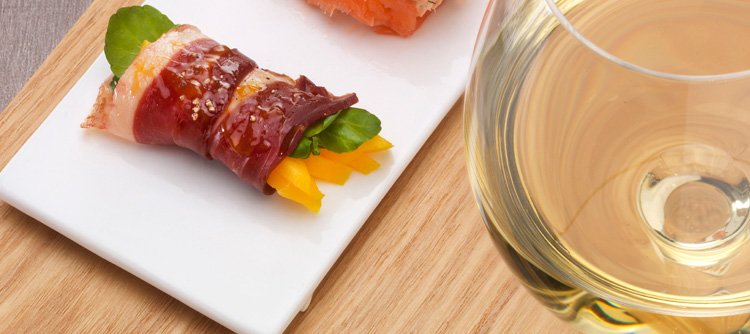 1

Peel the mango. Cut into thin slices and then cut into julienne strips.

2

Flatten each slice of duck and place a little of the mango julienne on top. Add a few sprigs of cress.

3

Season and then carefully roll and hold in shape with a toothpick, if necessary.




It's ready!
from the chef
Wine pairings

Duck is a firm-fleshed meat with powerful aromas. The lively character of the Coteaux Bourguignons would stand up to the duck, offering a good balance in the mouth.
Tasting tip