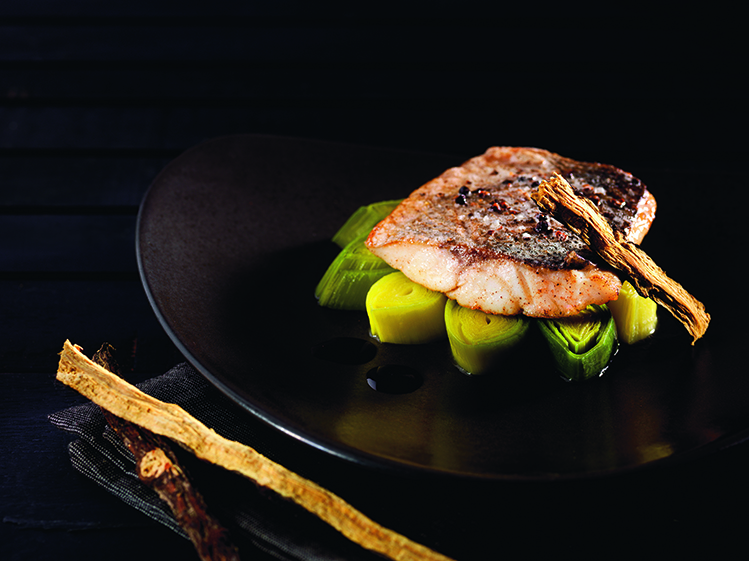 1

Finely slice the leeks, wash carefully, and cook gently in a pan with 50g butter and a dash of water.

2

Grate the licorice root to taste (10-15 gratings). Season with salt and pepper and add to the leeks.

3

Place the port in a pan and boil down to a syrup.

4

In another pan, melt the butter until it foams. Fry the fish on the skin side until it is nice and golden, and almost cooked through.

5

When cooked, add the cracked black pepper and kosher salt.

6

Serve the fish filets on top of the leeks, and finish with a dash of port syrup.




It's ready!
Combining fish with red wine is very delicate. The key to this marriage is the port and licorice as well as the way the fish is cooked.
The aromas of the dish resonate beautifully with those of a lovely red wine, which must be sophisticated and elegant. A silky, voluptuous red Givry would be the ideal pairing.
Tasting tip
Discover the aromas of GIVRY