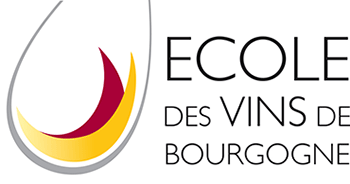 The École des Vins de Bourgogne is open to all those, French-speaking or otherwise, who are interested in wine and in the Bourgogne winegrowing region. The content and duration of the courses, the educational materials used, the choice of speakers, the cost and options selected are tailored to every participant, whether they are beginners or fully-fledged wine buffs, restaurateurs or sommeliers, wine store owners or hotel schools, wine club members or journalists.

Course 2022 COMPLETE
Indulge yourself and participate in a unique opportunity devoted exclusively to the appellation Grand Cru. This 3 days courses includes the tasting of the 33 Bourgogne Grands Crus.
We consider wine tasting skills necessary to assess and get the best possible of this exceptional course.
Our Grands Crus program is held in English by an Ecole des Vins wine instructor.
Wine tasting are taking places in our professional tasting room.

In order to well understand the Grand Cru terroir notion and its impact, several landscape analysis are organized in the vineyards and 3 wine tasting at producer of Grand Cru estates.
Enjoy an exceptional Friday evening at the Musique & Vin festival : concert followed by a "musical Paulée" in Meursault.

Conferences program, commented wine tasting, 3 estates visits, 3 landscape analysis, led by our wine instructor. Commented tasting about forty Grands Crus wines; 5 meals in different places accompanied with Bourgogne wines from the prestigious BIVB cellar.

A geographical and organoleptic program devoted to the Bourgogne Grands Crus (Chablis, Côte de Beaune and Côte de Nuits).
Tasting of the 33 Grands Crus wines on different vintages and producers.
4 tasting meals (3 lunches and 1 dinner) in local restaurants are also provided with a selection of Bourgogne wines.
Participation à la Paulée musicale du festival Musique & Vin on Friday (bring and share your own favorite bottle)
PRICES AND DATES
From Thursday 24th to Saturday 26th June 2020, including cocktail diner on Wednesday 23rd
3 full days course and 2 diners
The "Grands Crus" program is subject to a minimum of 10 participants and limited to 15 people.
Price: 2 600.00€ per person

WEDNESDAY 23th JUNE 2021
Arrival in Beaune-Bourgogne
7.30pm Informal welcome dinner at a restaurant in Beaune
THURSDAY 24th JUNE 2021
Bourgogne Wines, Chablis, Côte de Beaune
9.00am Welcome at the Ecole des Vins de Bourgogne
Presentation on the Grands Crus de Bourgogne
10.30am Chablis Grand Cru
12.45pm Lunch at Le Montrachet restaurant in Puligny-Montrachet
3.00pm Presentation in the vineyard of the terroir of the white Grands Crus of southern Côte de Beaune, Puligny-Montrachet and Chassagne-Montrachet
4.30pm Visit followed by a wine tasting at a Côte de Beaune Grands Crus producer
6.00pm Back to Beaune
FRIDAY 25th JUNE 2021
Côte de Beaune and Côte de Nuits
9.00am The Côte de Beaune Grands Crus
11.00am Visit followed by a wine tasting at at a Côte de Beaune Grands Crus producer
12.30am Lunch at restaurant l'Ermitage de Corton in Chorey-les-Beaune
2.15pm Presentation in the vineyard of the terroir of Corton and Corton Charlemagne Grand Crus
3.30pm Back to the Ecole des Vins in Beaune
The red Côte de Nuits Grands Crus – Part 1
5.00pm End of the course at the Ecole des Vins
6.30pm Concert and Paulée musicale in Meursault
SATURDAY 26th JUNE 2021
Côte de Nuits
9.00am The red Côte de Nuits Grands Crus – Part 2
11.00am Stroll in the Côte de Nuits vineyard
11.30am The red Côte de Nuits Grands Crus – Part 3
Tasting at a Côte de Nuits Grands Crus producer followed by a lunch
3.30pm Presentation in the vineyard of the terroir of Vosne-Romanée
4.45pm Back to the Ecole des Vins in Beaune
The red Côte de Nuits Grands Crus – Part 4
Conclusion and handing out a personal honorary certificate from the Bourgogne Wine School
7.00pm End of the Bourgogne Wine School services – Free evening